By Kaitlyn Pibernik
DUE: 01/05/2019
This Month's Digest: Movies, Makeup, Music, and News
Our April Movie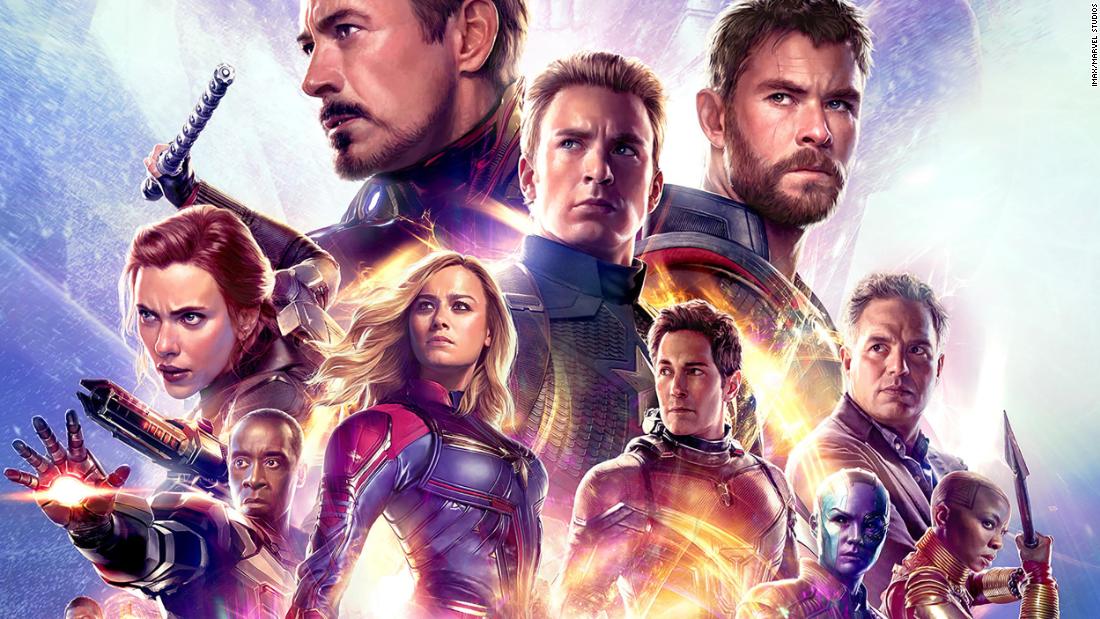 Avengers: Endgame
This is one of the most ambitious film projects in the history of Hollywood (alongside Lord of the Rings: Return of the King, Avatar, etc.). So many heroes uniting to fight their gravest threat year.
10 years ago, no one could ever think that a thing like the shared Universe could succeed. MCU proved them wrong with all their 20 films releasing over a period of 10 years. But this is the ENDGAME (pun intended). This is a milestone for MCU. Probably, there won't be any Superhero movie of such a large scale until the next 10 years.
Nobody expected that Thanos would succeed in his insane goal of wiping out half of the universe. But that's what happened at the end of Infinity War. Thanos snapped his fingers and… So, whoever saw Infinity War would like to see Avengers: Endgame to know how the half of the Universe's population will be brought back to life.
That is why Avengers: Endgame is causing so much hype. It's interesting to note that in spite of releasing only one year after Infinity War, Avengers: Endgame has able to cause the same hype as Star Wars: Episode VII – The Force Awakens, which released almost 32 years after Star Wars: Episode VI- Return of the Jedi.
After just one week of pre-sales, Avengers: Endgame is reportedly outselling Avengers: Infinity War 5 to 1 on Fandango. Earning over $2 billion worldwide during its initial release, Infinity War is the second highest-grossing Marvel film to hit theaters — second only to the unprecedented success of Black Panther.
SPOILER: Warlock summons the Avengers and Captain Marvel to stop Thanos, although the plan is foiled when Thanos kills Warlock. The Titan regroups and captures the heroes, who are freed by Spider-Man and the Thing. Thanos is finally stopped by Warlock, whose spirit emerges from the Soul Gem and turns the Titan to stone.
In the comics, Thor is definitely not powerful than Thanos. But in the movie, Thor powered with an all-new Stormbreaker seems to be more powerful than Thanos who seems to be tired after defeating all the other heroes. As per the plotline, Thor has more than one reason to be stronger than Thanos.
April Beauty Digest
Lush
I have been shopping at Lush for a while now, and my hair is thanking me. As well as the plethora of scents and flavours (yes, flavours, they do kinds of toothpaste…) they make amazing handmade, authentic and artisan headscarves and tie-your-own baggies, made out of a large square/sometimes-rectangular piece of cloth.
There are 931 free standing shops and mall locations in 49 countries. Of those, 250 are in North America with 200 in the United States. The company has done wonders for the ecological situation we're in and strives to recycle all of their already non-virgin pots for use again and again and again… Amazing! I have two different types of their face masks: a jelly one, and a mud one. As well as their amazing exfoliating properties, they cleanse my skin of all its impurities and leaves my face feeling soft and smooth.
The two lush masks come in different consistencies: one with a smooth exfoliant and one with a larger exfoliant. The mud mask is called Mask of magnaminty and cost £14.95 for a big pot. This has last me (ignoring the due-by date) over 6 months. The jelly mask is slightly rough and is (like the name suggests) of a jelly-like texture, which applies differently to the minty mud mask. This jelly one is called Just to Clarify, and cost me £7.95 for a 65g pot. The jelly must be removed with a face cleaning cloth, which must be wet. It drives into a more translucent form but is still visible. The mud mask dries to a hard crispy texture, and it must be removed with handfuls of wet water and a light exfoliate.
The masks are extremely good, and I would recommend them. They are around £7-£16, depending on the size. Remember, if you bring back 3 pots they will give you a free pot full of mask!
Their toothy tabs are also very good; they 'exfoliate' your teeth clean meaning the toothbrush is even more effective because they're so much more abrasive. I have the charcoal toothy tabs and the mint ones. I use the charcoal ones currently; the charcoal whitens my teeth! They're around £5/6 a bottle, and a bottle lasts around a month depending on if you use them exclusively or if you mix them up with average toothpaste or not.
Top Indie Songs for April
Spotify is amazing; it picks out a playlist for you each week – since last week, I had been using Spotify exactly a month. Once you've been listening to Spotify for one month, it automatically compiles a playlist to suit your musical taste. The playlists never fail to please me, because they always base the songs off the music I usually listen to.
I've been listening to these songs on repeat, and I've been introduced to a new singer: Cavetown.
Cavetown is an Indie musician who is from Cambridge, and he's 20. He started out on Youtube alongside Dodie Clark, and he has over 800,000 subscribers. His hit single 'Boys will be bugs' blew up all over TikTok and I've been listening to his music ever since.
Top News Story of April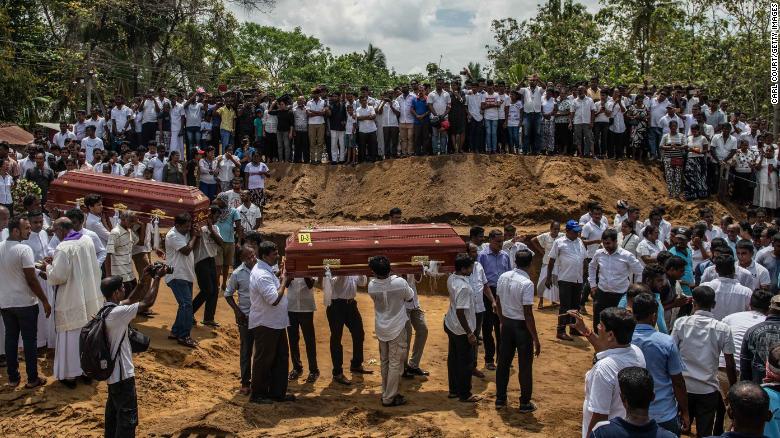 Sri Lanka Terrorist Attack
A ban on face coverings in public has come into effect in Sri Lanka, following a series of suicide attacks on Easter Sunday, in which at least 250 people were killed.
Any face garment that "hinders identification" was being banned under emergency legislation to ensure national security, according to the office of the president. But rights groups say it discriminates against Muslim women, some of whom view these garments as a religious obligation.
Where else in the world has adopted similar bans either through parliamentary act or under emergency legislation?
France was the first European country to ban the full-face Islamic veil in public places in 2011, following a vote in parliament the previous year.
The ban was upheld by the European Court of Human Rights in July 2014.
A ban against a full-face veil led to protests in Denmark when it came into effect, in August 2018. The law says that "anyone who wears a garment that hides the face in public" will have to pay 1,000 krone (£118; $157), with fines 10 times higher for repeat offenders.
The Senate in the Netherlands passed a law in June 2018 banning face coverings in public buildings such as schools and hospitals and on public transport. It does not apply on public streets.
In Germany, it's illegal to have any face coverings while driving. Germany's lower house of parliament has also approved a partial ban for judges, civil servants, and soldiers. Women wearing a full-face veil are also required to uncover their faces for identification purposes.
A ban on full-face veils in public spaces such as courts and schools came into force in Austria in October 2017.